Posted On: December 31, 2019
How you can earn with Solar Energy?
Solar energy is one of the lucrative and fastest growing business on the planet. Solar energy business is profitable and service oriented business requires good communication skill and you need to provide service quickly. Let's Understand how you can make money with solar business?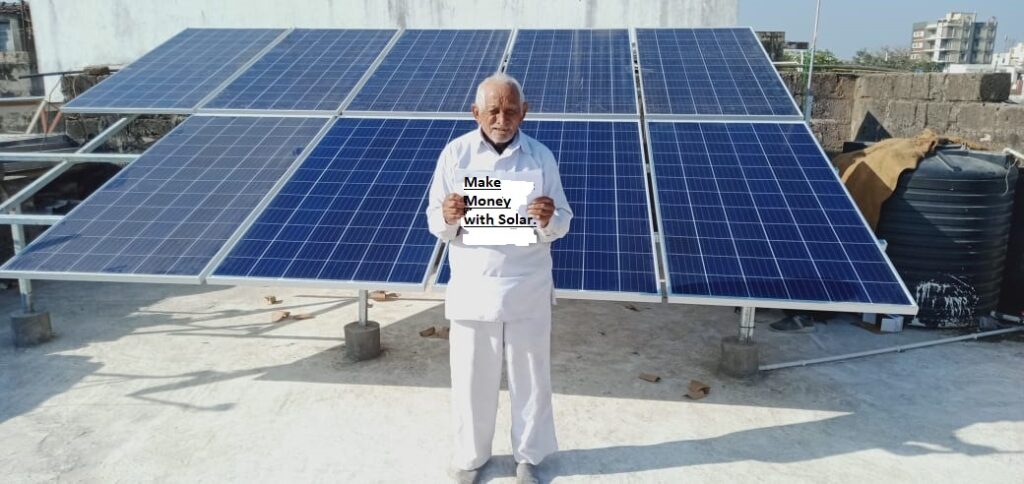 There is multiple ways to make money in solar business :
1. Associate with Solar commpanies as a agent :
Many Solar EPC companies recruit dealers and agent in various city for their business development,most of them pay the dealers on the basis of per watt and pay the commission after solar plant commissioning.this is good method for those who have marketing skill and no money.you need to spend little money on local areas advertising using facebook groups and printed flyers.This is low cost methods to make money with solar business.
2.Start Your own Solar EPC company :
Starting your own solar EPC company requires money ,time and manpower as well as skills to run business.to start EPC company ,one require licenses and legal formalities .EPC company also need big amount of investment.Avirat energy is leading EPC company based in Junagadh ,Gujarat.
3.Trading /Sell solar system spares :-
Many small companies do trading in solar materials like on grid inverters ,solar panel , solar structure , acdb ,dcdb , wires and other solar related materials.trading in solar panel and inverters requires heavy investment as well as marketing efforts
4.Become channel partner with brand :
– To become a channel partner with any leading solar panel or inverter brand , one may require big warehouse ,man power and 40-50 lacs rs to invest .this business requires marketing and good customer support after sales.one can make good amount of money in this trade.most of the channel partner sales against cash.
5.Become Solar rooftop system installer (I&C) :-
Skilled technicians and many  ex. company employees who have experienced in solar power plant installation ,but no  money can start this business easily using their contacts and network.there is always need of skilled solar rooftop installer everywhere.this business is all about management and team work.
6.Online  content marketing :- 
Many  Solar companies and startup have affiliate programme ,where one can make money via sharing their link to their followers and make money when they purchase products
.Loom Solar
have this type affiliate programme and many youtubers using them.Bloggers can make money via this method. My 2 cent : Every business is profitable but you need to do deep research before starting ,meet some one who have experience and than starts.