Guwahati railway station becomes the first Railway station In India to run 100 % on solar energy
Guwahati railway station becomes the first Railway station to run 100 percent on solar energy.
In North East India , Guwahati becomes the first Railway station in India to runs completely on solar power.Indian Railways go green following good climate practise and as a part of Government of India's green initiatives as well as Solar power policy which is benificials to end user or solar power plant owners in india.Many indian railway station soon going to be solar powered and some are under processs.Indian Railway is planning to power trains from renewable energy sources like solar power ,previously they planned using Jettrofa seed but which completely failed due to many reasons. Guwahati Railway station is one of its kind unique solar powered railway station commissioned in 2017 April.This solar power plant is helping to save electricity in huge amount as well as reducing the carbon footprint in huge amount on daily basis.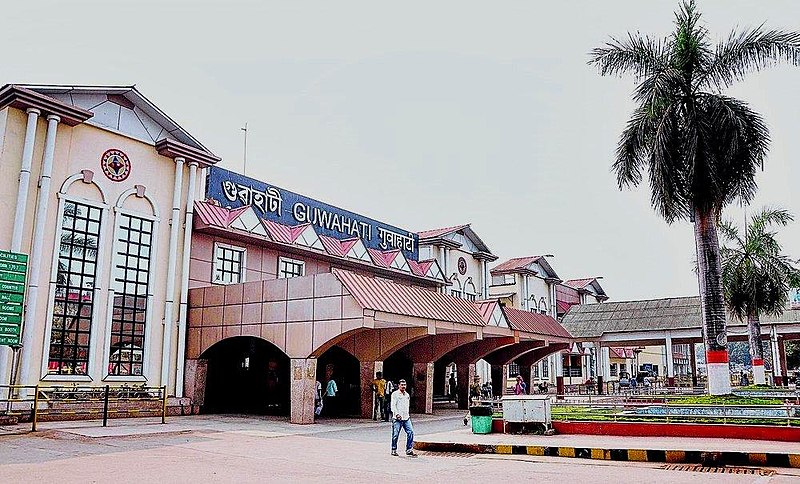 Let's understand about Guwahati railway station's solar power plant and it's benifits:
1) The On grid type interactive solar power plant set up at the Guwahati railway station is 700 kWp, and is installed over the metal roof of the railway station.
2) Container Corporation of India Ltd. ,formerly CCI (CONCOR) is main authority which had funded this 6.7 CR worth solar power plant at Guwahati Railway Station.
3) Guwahati Railway station's solar plant is set up by Sahibabad's Central Electronics Ltd.
4) As per Indian Railways official's , INR 67 lakh will be saved on electricity cost per year because of this solar power plant.
5) From 12 April, 2017 to 10 May, 2018, the total generation of the solar power plant was 7,96,669 KWH, while per day (average) generation is 2048 KWH.
6) Nearly 2352 solar modules have been set up here, and 6.3 lakh kg carbon dioxide emission was prevented between 12 April, 2017 and 10 May, 2018, which is huge!