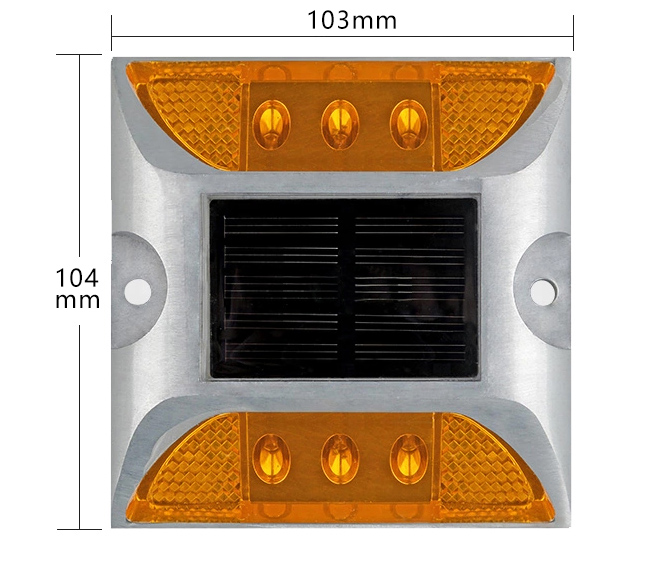 ✅100% water proof design according to IP67.
✅Dimension: 125mm x 125mm x 25mm (with a shank of 65mm)
✅Working Time: 3 to 4 days after fully charged battery.
✅View Distance: upto 1000 meters. Color: yellow, red, blue, green or white.
✅Bearable Weight: 10 Tons approx
A more fundamental approach to road and driver safety is now being taken care with the introducing of the  solar road stud. These solar – powered environment friendly, LED based Intelligent Road Studs are specifically used to improve safety, reducing accidents on the road by providing information to drivers about the road ahead directly in their natural field of vision. Solar studs have been able to Solar Road Stud specifically used to save lives and reduce accidents on the road by providing up to a ten-fold increase in visibility, as well as better durability in the most demanding conditions.