Avirat Energy Solar LED Street light,is ideal for its low maintenance demand and low operational costs. The Reflow soldered solar street light offered by Avirat Energy is one such street light best suited for a cool white light output.
Exclusive Features of Solar LED Street Light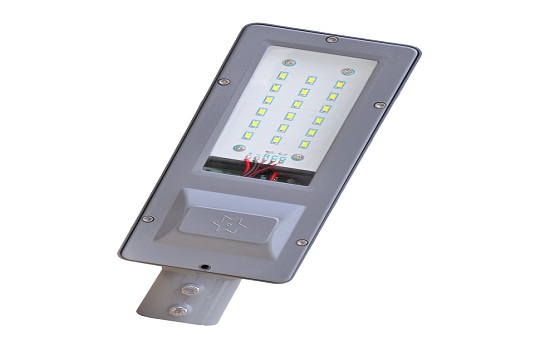 Optimal lighting with asymmetric lenses having an 85 x 135 angle
Automatically get switched to a power saving mode after 6 hours of continuous operation.
Efficiency of constant current driver more than 90 percent
Easy installation with a reverse polarity protection without any fuse usage
Easy to maintain with four different levels of battery
Presence of low battery and charging indicator
Backup LED pads for an easy and quick replacement in case of LED failure
Exhibits a longer shelf life with 50 percent of power savings
Presence of a Microcontroller based PWM charging with constant current phase and voltage phase as well as a float stage to prevent any loss of electrolyte
Our solar LED street light
9 Watt Solar LED Street Light
12 Watt Solar LED Street Light
15 Watt Solar LED Street Light
18 Watt Solar LED Street Light
24/30/50 Watt Solar LED Street Light
We also make customized solutions for Solar LED street lights.